The History of Algonquin Park
"Setting the Record Straight: The Blecher Family at Canoe Lake"
Presenting a new 7-page essay, plus location maps, photographs,
and a biographical note on the author, Dr. Mary I. Garland.
See below for link to Mary's new book!
The Blecher essay will be found here
as a 239-kb pdf file, posted on 13 April 2013.

Below: Generalized geography of Algonquin Park. The map area
is roughly 180 km E-W by 140 km N-S (circa 112x87 miles).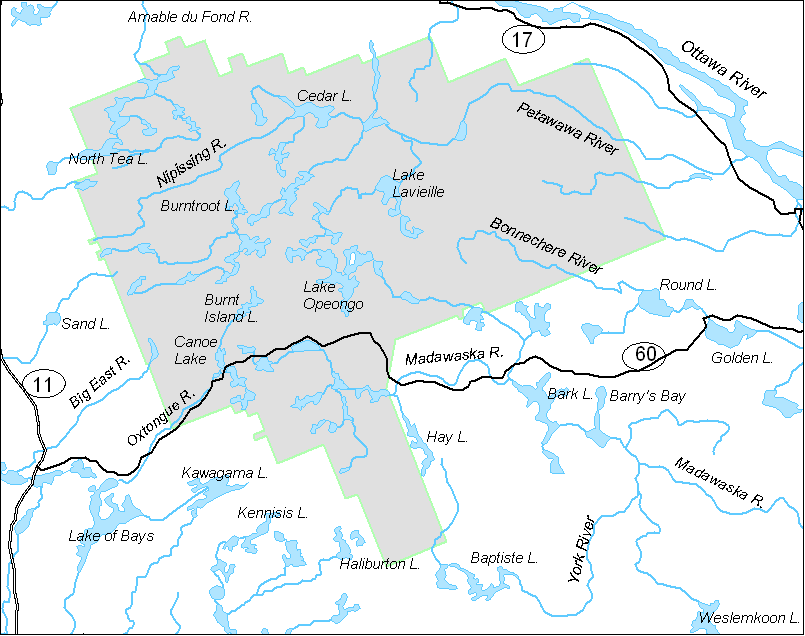 BOOK RELEASE! --- Mary Garland's book, entitled
"Algonquin Park's Mowat: Little Town of Big Dreams",
206 pages, with many maps and illustrations, was
published in late 2015 and is available from the
Algonquin Park book store.
This document posted 12-13, 15,20 April 2013, last updated 26 January 2016

N.B. ---
All content on this page and files linked to this page,
including text and photographs, is
copyright Mary I. Garland, 2013,2015.

Below: The Mowat shore.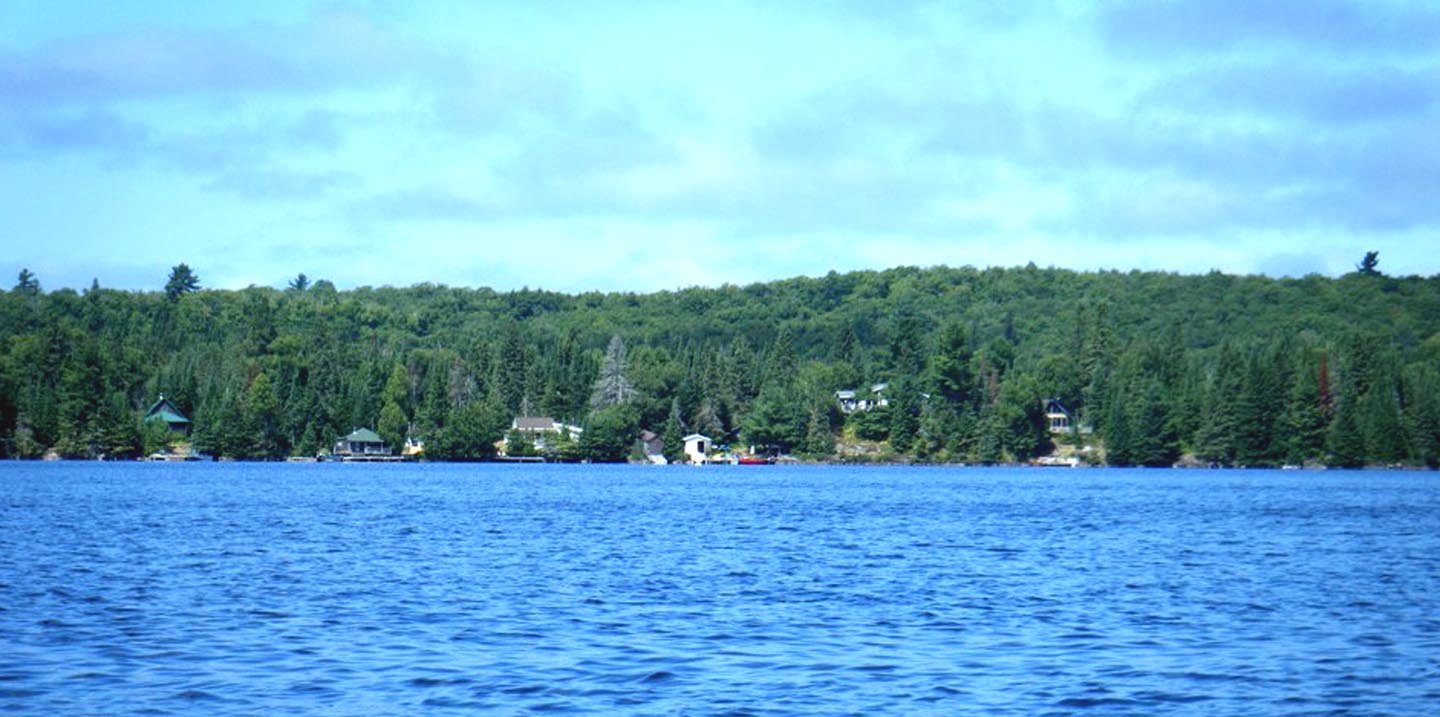 Below: Detail map of locations, Canoe Lake.